Welcome to our web site!
We would like to introduce you to the Contemporary Record Society and highlight the opportunities to become culturally enriched by the musical sources available through the Society.
---
There are thousands of organizations, each with a specific purpose or goal. There are so many reasons why one should consider becoming part of an organization they believe in.
The Contemporary Record Society, through its Society News Publication, offers opportunities to CRS constituents, progress notes on its associates, various awards and performance possibilities. Concert listings of participants, non-members, and employment opportunities through our publications and through the Worldwide INTERNET, by press announcements by its constituents.
Noteworthy concerts, lectures and cultural activities are also included in CULTURE ABOUT TOWN!
The Society also offers Society News publications which offers CDs,LPs, opportunities for Compact Disc recordings with chamber ensembles and Orchestra, participation in lectures, concerts, work shops and other musical endeavors.
---
Lydia Walton Ignacio Tribute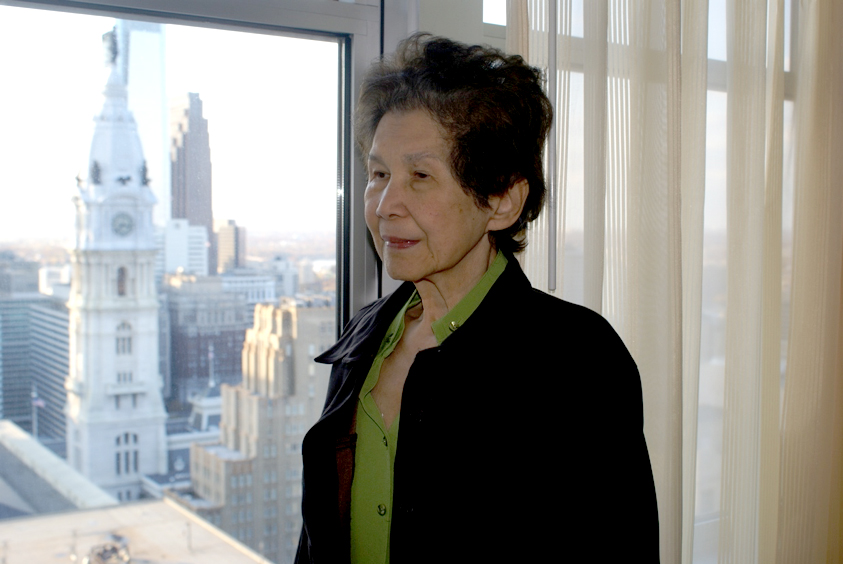 CRS Vice President and Co-Founder, Lydia Walton Ignacio
Ms. Ignacio attended the University of Santo Tomas Conservatory of Music in Manila, earning a bachelor's degree in music. Later she became the first prize competition winner of the National Tchaikovsky Piano Competition, open to the most gifted pianists throughout the Philippines. She represented the Conservatory in numerous concerts, including a performance of said Concerto with the Manila Symphony, the nations leading orchestra. This lead to a scholarship from the Music Foundation of the Philippines to study abroad, where she simultaneously received a scholarship from the Peabody Conservatory of Music studying piano with Mieczyslaw Munz and Leon Fleisher. Their, she earned the Masters Degree and Artist Diploma. She was also awarded the Institutes Lillian Gutman Memorial Prize for excellence in piano performance. For years, she taught at the Combs College of Music and performed as company pianist for Pennsylvania Ballet, where she performed the Tchaikovsky Piano Concerto, with the ballet orchestra in addition to many other events. A much sought after recording artist, she participated in more than 100 composers recordings, many of them world premieres, including prestigious artists from the New York Philharmonic, Philadelphia Orchestra and celebrated artists from the Juilliard, Curtis Institute and University faculty throughout the US. She also taught piano and accompanied students in reparatory classes at the Peabody Conservatory. The Philadelphia Inquirer gave due credit for her vast number of CD recordings and the New York Times commented on her performance of the Mendelssohn Sonata, stating…" accompanist, Lydia Walton Ignacio, shape these large scale pieces pliantly yet firmly." Needless to say, her colleagues, friends and students will miss Lydia Walton Ignacio, who gave so much in music, but expected little in return.
Download the Competitions Application for More Information (PDF)
---
Music Publications
CRS offers music publications by our composers and purchase either through: ARTISTS MUSIC PUBLICATIONS, and/or related publishers. Advance orders are required, by check/money order, and we will pay for shipping/handling costs:
ARTISTS MUSIC PUBLICATIONS
724 Winchester Road,
Broomall, PA. 19008
Phone: (610) 205-9897
Fax: (707) 549-5920
Website: http://www.crsnews.org
---
Publications
Tre Regali La Musica cello solo, (for Yo Yo Ma) John Russo $10.00 (AMP)
Jazz Raga for solo clarinet, John Schlenck, $6.95 (AMP)
Gray Dawn clarinet solo unaccompanied, Robert Dusek, $6.95 (AMP)
American Triptych for solo clarinet, John Russo, $6.95 (All 3 clarinet works are $15.00) (AMP)
*Clarinet Sonata No. 1, John Russo, $25.00
*Sonata for Flute & Piano, John Russo, $19.00
*Four Pieces for Solo Clarinet, John Russo, $9.00
*Il Direttore (clar./viola & pf.), $8.00
John Russo Viola & Piano, John Russo, $11.00 (MMB, PUB.)
*Fort Washington Overture, John Russo (full orchestra, by rental only); M MB Music, St. Louis
*Three Preludes for Clarinet & Piano, John Russo Southern Music Co. San Antonio, TX, $7.00
*Clarinet Sonata No. 3, John Russo;
*Clarinet Sonata No. 4, John Russo Tenuto Publications; $8.00
Pastorale & Tarantella for Bassoon, John Russo Theodore Presser, $4.00
Twenty Modern Studies for Clarinet, Book II (in part*), John Russo, $8.00
The Little Messenger (violin & Piano), John Russo, $7.00
*Toccata No. 1 for Piano, John Russo, $7.00
Songs without Words (cl./fl./ob. & pf)
*Mendelssohn/Russo, $7.00
Three Gymnopodie (cl./fl./ob. & pf.), John Russo, $7.00
*TWENTY CONTEMPORARY STUDIES, John Russo (book 1, book 2 for oboe/saxophone), each volume $8.00
*Variations-Rossini (Orch. Reduction by Russo for cl. & pf) $8.00
*Lament for Violin/Cello & Piano, John Russo Henri Elkan Music Pub. $6.00
*Variations on a Kyrie (cl. & pf.), John Russo, $7.00
*First Essay for Symphonic Band (score, parts), John Russo Lake State Publications, Grand Rapids, MI, $30.00
Jaded Garden (fl./piccolo Alto Saxophone/bass cl. & pf.*), John Russo, $14.00
*Three Ostinati (clarinet/alto Saxophone & Piano), John Russo, $17.50 Dorn Publications
*Clarinet Concerto No. 1, John Russo, piano reduction with solo clarinet, $19.95
Clarinet Concerto No. 1, (score/parts available)
Twenty Modern Studies for Clarinet, 2ND edition, John Russo, $15.00
*Sonata for Cello & Piano, Ludwig Pub. Co., John Russo, $25.00
*indicates commercial recording available